Something for Everyone
Dine at one of our delicious theme park eateries! Whether you're in the mood for pizza, froyo or wings...we've got you covered!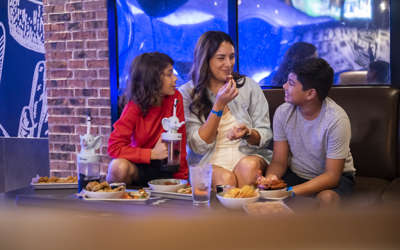 Rattler's Cantina & Bar
Looking for a quick bite? Look no further! Our centrally located restaurant serves up delicious pizzas, juicy burgers, hot dogs, refreshing beverages, and much more. Come refuel and get back to the fun in no time!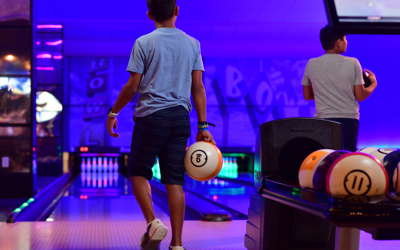 Volcano Lounge & Lanes
The perfect combination of fun and fuel! While you bowl 10 frames at Volcano Lounge & Lanes, enjoy kid-friendly meals, causal bites, and refreshing beverages - right to your lane! Located within the upstairs of Tom Foolerys.